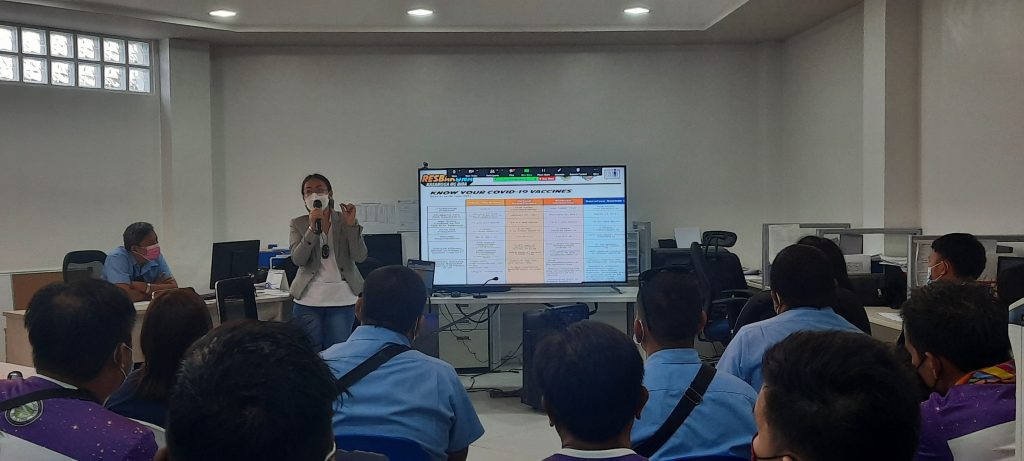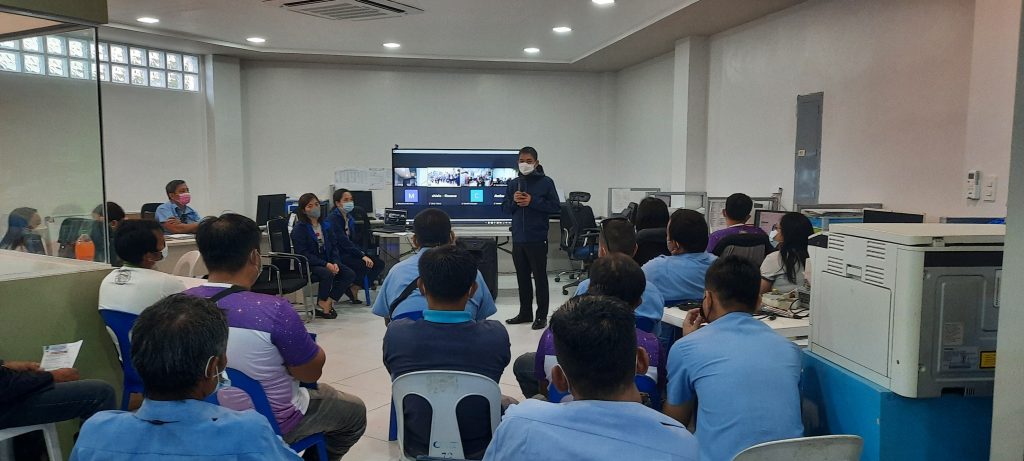 In its continuing effort to achieve at least 70% inoculation coverage, CWD requested the Carcar City Health Office to send resource persons who could talk and impart their knowledge about the importance of vaccines in the fight against Covid-19.
Ms. Eddies Inot, division manager for Human Resources, presented pertinent data on the number of inoculated employees in the office. She said that as of September 30, 2021, only 42% of the entire workforce had been vaccinated. She added that the figure is still far from the target of at least 70% as mentioned by the general manager in his opening message.
Ms. Kyzza Gielle Ganir and Ms. Lorraine Tanudtanud of the DOH gave a brief presentation about the origins of the virus, the various variants following its mutation, and the significance of vaccines to fight off its adverse effects on our health. Ms. Ganir thoroughly presented the different types and brands of vaccines and highlighted the instances when a patient may be denied of getting the doses. These instances include:
when the patient manifests symptoms of the virus
when the patient suffers an allergic reaction to the vaccine
when the patient is undergoing chemotherapy
During open forum, CWD personnel raised their concerns about vaccines. One of the issues raised was the content of the waiver prior to vaccination which was aptly addressed by Ms. Ganir. Other concerns relate to the blood type of the patient, history of anxiety attacks, pregnancy as being prone to infection, the brand of vaccine available, etc. All these were thoroughly explained by Ms. Tanudtanud and Ms. Ganir.
After the program, certificates of appreciation were given to Ms. Tanudtanud and Ms. Ganir for their time with the CWD employees.
GM Remo expects that with the presentation and explanations given by personnel of the DOH more employees will get vaccinated in the coming days.